"Guitarist Fredric Gråby has left the ranks of SHINING today because he no longer felt able to continue playing. Unfortunately this means that we have been forced to cancel our appearance at the Ragnarok Festival this month as there is not enough time for a new guitarist to learn the material."
Was gibt es da noch hinzuzufügen? Dieses offizielle Statement der schwedischen Suizidfreunde von Shining wurde nun auch auf der Homepage des Ragnarök Festivals 2011 veröffentlicht; zuvor berichtete bereits Blabbermouth.net davon. Shining sind durch den Abschied von Fredric dazu genötigt, ihren Gig auf dem bayrischen Festival zu canceln.
Auch Hammerhorde und Vrankenvorde sagten ihren Auftritt aus bisher nicht näher bekannten Gründen ab. Als Ersatz für die drei Bands fanden sich Arafel, Adorned Brood und Helrunar.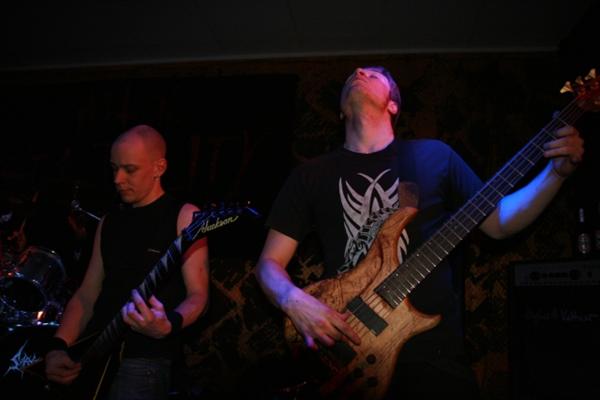 Fredric Gråby (l.) und Christian Larsson (r.), 2008
---